Benefits of Event Security Service in Perth
Pyramidsecurity specializes in giving security services to events and lowering the burden of event management. By hiring us for your crowd, controlling you will only get benefits from us, which are:
Peace Of Mind: With our guard's security services you will feel peace of mind at your private parties or functions. We provide reliable crowd-control security services to overcome your fear.
Emergency Assistance: Sometimes people get wild and out of hand in events. In these emergency cases, we are available every time for you and send our best event security guards to your location to handle the situation.
Safety: Client safety is our priority, and we do not make any compromises on it. We send one of our best security guards teams to handle security relations situations at your mega-events.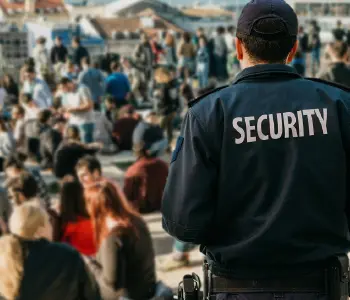 Why Choose Our Crowd Controller Security in Perth?
Pyramidsecurity is to meet all our customer's security needs and provide solutions to their challenges. Our guard teams are proven as the best crowd controllers all around Perth. They fight with great devotion to protect people from danger. We believe in providing tried and true security services to our clients.
Professional And Experienced
Our company's security guards are highly professional and experienced. We trained our event guards for months, so they give commendable protective services to people in crowds. Trust us and make your guests secure from tragic incidents.
Cost-Effective
We are a licensed base company and make sure our client's guests, property, and goods remain safe or secured by our guards. We are a top-leading company that provides better protection services to clients at an affordable cost than our competitors.
Guaranteed Security Services
Our skilled and expert security system assures you of the effective management of crowds at all kinds of events. We keep an eye on all potential threats and little details. Our armed and unarmed security guards guarantee your event's safety and people.
Best Crowd Controllers
We are famous in Perth for our work. Our company staff does not provide quick solutions to your problems. First, we listen to you and provide suitable solutions that will meet your needs. Crowds or events need security guards hired Perth who make each attempt to secure you and your guests from criminals.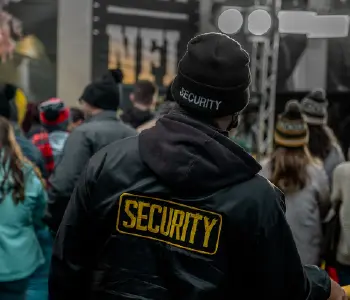 Crowd Controllers And Event Security Guards
Pyramidsecurity is a public security approach, and we are involved in managing huge crowds to prevent crowd crushes. We also provide event security guards in Perth to ensure the complete safety of invited people.
Our company offers security for various events, which are:
Concert Events: Our skillful and creative team creates plans to manage crowds at concert events. We know; at these public gatherings, various terrible situations can happen. In our guards' supervision, no one can do wrong to each other.
Games Events: We send a large team of guards to gaming events. Our event guards do a complete screening of the people before they enter the event. They remain alert or attentive every second and escape people from panic incidents.
Parties And Functions: Our company also provides services to the public for their private parties and functions. We do not allow guests to enter who have no invitation with them. Our guards remain outside or inside the event to watch over your venue or guest, so you can enjoy.
Religious Community Functions: Religious community functions highly need to hire crowd control. Terrorist usually attacks religious parties because of conflicts. Our company's security guards do not allow criminals to enter the function with guns, bombs, or other dangerous materials and do wrong deeds.
Hire Crowd Controllers & Event Security Guards
Our company is recognized as having the number one Perth professional security guards. We provide exceptional 24/7 guard service on the report of your needs, so you enjoy the event by leaving security concerns up to us. You will get the benefits of hiring security guards for special events from our company. Need a crowd control hire, choose us and give us a chance to serve you.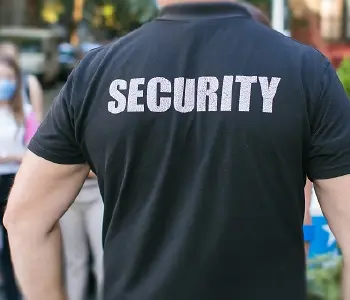 Frequently Asked Questions
Crowd control near me is a public service provider that protects people from big troubles like fights, crushes, and affrays.
Our company offers security at events from private to public events in different areas of Perth, Western Australia.