Mine Site Security Staff In Perth
Pyramidsecurity is Perth Based Mine Site Security Company working to protect from all casualties in mines. Our security guards use advanced technology devices to deter potential threats. The safety of all working staff and property at Mine Site Security comes as our top priority. Besides keeping the safety of the mining area, our armed and unarmed staff deal with emergencies too.
Mining areas are complex sites where the probability of danger remains always high.
Eliminate the risks of theft of precious minerals by Hire Mine security services.
We have a perfect monitoring system through Cctv cameras to rapidly detect any mishap.
Pyramidsecurity takes care of working staff, equipment, and other possessions.
Our team can assess the hazards and risks accurately present in the working area.
Quick response in emergencies is what distinguishes us from others.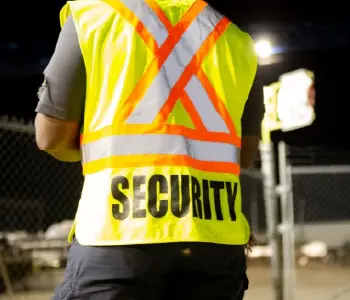 Why Choose Our Service?
Pyramidsecurity is a leading mining security company to deter all risks and threats. Our guards are highly professional, trained, and equipped with advanced technology. The provision of unique services at times makes us the first choice of our clients. The immediate response to dangerous situations to reduce fatalities is our priority.
Professional & Experienced
Get professional security services for mining sites from us. Our guards are licensed and highly skilled in their work. We handle complicated hazardous situations proficiently. Get armed and unarmed security for all kinds of mining locations.
Cost Effective
Our charges are economical and come in your budget range. We don't charge additional costs. Being a reliable security services provider, customer protection is our high preference. Avail the opportunity to get excellent affordable services from us.
Attention to Detail
We take responsibility to have a complete check on every little detail of your site for ensuring protection. Our guards remain highly attentive to both inside and outside activities. Timeline scheduling and close attention to customer demands distinguish us from others.
Services on Demand
We address unique and particular challenges timely and fulfil the needs by providing creative security solutions. Our responsible, ethical, and devoted guard personnel are best in mines. Our goal is to provide skilled and expert security guard services on demand.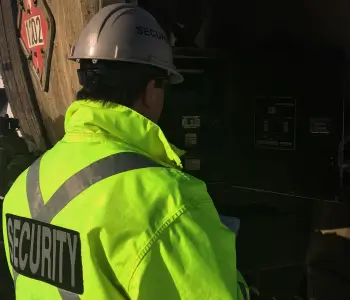 Benefits
Protect your mine sites and staff with trusted security services. We remain available for 24/7 security services. There are uncountable advantages of the best mining security services in Perth. Besides human interruptions, conditions like mine bursts, underground explosions, and fire eruptions equally put lives in danger. Get Perth mining security services to eradicate all possibilities of incidents.
Quality Security Services: Our exceptional services are available 24/7 for you. We keep updated our customers about the latest situation. Get quality services from our company for protection.
Protect your Assets: Mine possessions are valuable assets. From machinery to minerals, each is millions of dollars. Theft and vandalism could put your property at high risk. By hiring our services, protect your costly materials from burglary and robbery.
Safety Measures: Ensure your safety with our trained & experienced Security team. Our guards monitor each area of mine through a surveillance system. With cameras, we use detectors, sensors, and alarm systems to predict the imminent incidents.
Peace of Mind: Working in the toughest areas like mine sites is quite challenging. Having surety of security in the safest hands brings peace of mind. The presence of guards and surveillance cameras ensures comfort and satisfaction.
Frequently Asked Questions
Theft, robbery, coal burst, fires, and explosions are the common accidents that mostly happen in mines. Perth mine site security can eradicate all these risks of accidents.
It includes multiple aspects like access control, fire protection, CCTV surveillance, and alarms. You will easily find us by searching pyramidsecurity near me in your locality.
Yes, it is crucial for safety purposes as other than workplaces, mines are also hazardous to the environment and life security.
The areas which our mine security services cover include Perth and Western Australia.